Celebrating 30 Years in Our Community
July 3rd, 2023  
Kempsey Families Inc is celebrating 30 years of protecting women and children and supporting vulnerable families across the Kempsey and Nambucca Heads communities.  
Thirty years ago, this small service with three staff and volunteers commenced working with vulnerable families across the local valley. Today the service has grown to be a well-known and highly regarded domestic violence and family support service with 18 staff and volunteers and is a sought-after student placement access point. 
Kempsey Families Inc, offers a whole of family approach to specialist support and services, providing domestic and family violence specialist support for women, children, young people and men, intensive parenting, and family support with a focus on Child Protection issues, group sessions and one to one session for domestic violence and parenting interventions and connectivity to the Red Shed Playgroup.    
Kempsey Families Inc. maintains a strong presence with local events and initiatives.  The service auspices the local Domestic Violence Monitoring Committee, Its OK on the Macleay and participates in NAIDOC events, Child Protection, and International Women's Day community events.   
To mark this event on Monday 3rd July from 10am, the staff and management will gather with community, colleagues, families, and friends to recognize this milestone with Welcome to Country, Traditional Smoking Ceremony, drumming, morning tea by the local CWA women with guest speakers including Australian of the Year 2021, Grace Tame.  
Grace Tame is an outspoken advocate for survivors of sexual assault with a focus on assault in institutional settings. Grace has demonstrated extraordinary courage – using her voice to push for legal reform and raise public awareness about the impacts of sexual violence.  
Grace is a regular guest speaker for high profile events at a Federal and State level and uses her media profile to advocate for other vulnerable groups in the community. Grace is the perfect speaker for this event given Kempsey Families Inc. focus and commitment to a world free from violence.  
Kempsey Families Inc. is honored Grace can speak at our upcoming celebration of service endurance, tenacity, and longevity in an often-harsh funding environment. 
…. Ends – 
Media Contact: June Wilson 6563 1588 
If you or someone you know is experiencing domestic violence help can be found via. 
1880RESPECT or 1800 737 732

 

NSW DV Hotline- 1800 65 64 63

 
Men's Referral Service- 1300 766 4912

 

1800 FULLSTOP or 1800385 578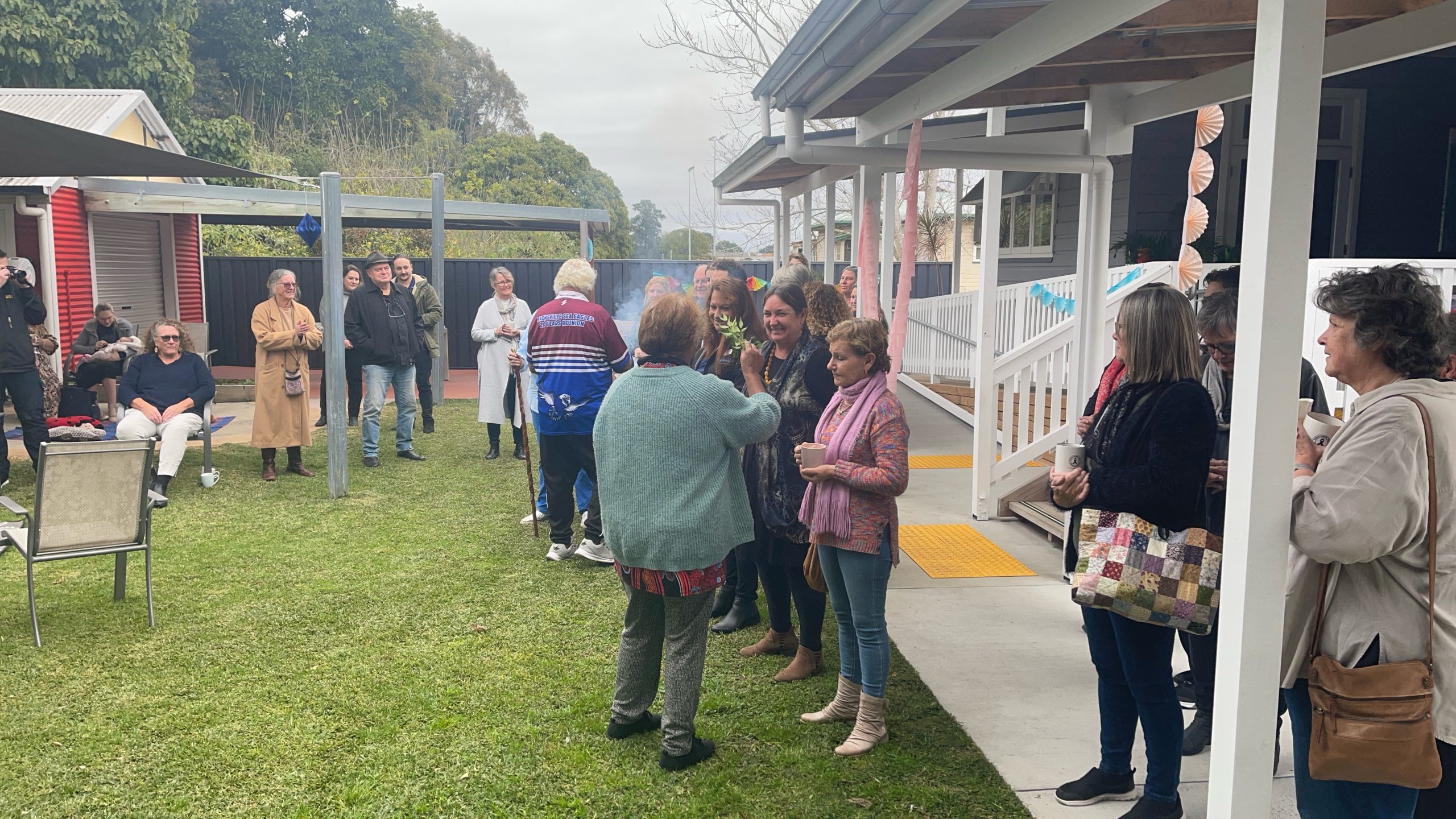 30th Anniversary Speech by Narelle Moulton (Kempsey Families Inc. Chair)
Yawayi, dhangude. 
Hello and welcome to the Kempsey Families 30th birthday and to NAIDOC week where we celebrate and honor our elders.
We are fortunate to live, work and play on beautiful Dunghutti country and I pay my respects to the traditional owners, the custodians and the keepers of the stories for more than 60,000 years; and to those who will be the custodians in the future.
In white fella terms, for a not for profit, regional service to survive for 30 years is no mean feat. I have often joked that this service started in not much more than a broom cupboard, such was its humble beginnings.
In the early days the service mainly met the needs for women and children, many surviving DV or struggling with children who had challenging behaviour. However, a family is much more, and now the service also engages with men who choose to address the violent behavior.
The service has always been highly regarded within the local community and within the broader community service sector, and this has meant advice being sought when new programs were being developed, such as the development of the minimum standards for the Men's Behaviour Change program.
Along the way we have been fortunate in attracting professional staff who have brought a wide range of professional skills to the service and the same for those who volunteer for the Management Committee.
We have also had good fortune, when a few years ago there was a knock at the door and a benefactor appeared, who not only offered to assist financially to support women in need, noted that the service needed more space and purchased the building next door, our financial obligation was a $1. Which when I tried to give it to them was told in no uncertain terms what I could do with it! Hence the buildings we have today which gives the service a high level of security, and a great space to work and run programs.
I have had a long association with Kempsey Families and I continue to be amazed at the ability of those who work here to adapt to changes in policy that comes often with a change in government or work practices, brought on by a pandemic or natural disaster and being able as a not for profit to make the funding stretch to meet the ever changing needs of the community when policy decisions may not align.
To say I am just a little bit proud of Kempsey Families is an understatement and I wish them a very happy 30th birthday and many more years to come in supporting Kempsey families in the future.
Marrungbu thank you